DIN 68800 is the central standard for the regulation of all questions concerning wood preservation. Despite many constructive possibilities of influencing wood preservation, it is often not possible to do without the use of chemical wood preservatives. With its ready-to-use impregnations and wood preservative concentrates, Remmers stands for the serious use of wood preservatives, for increasing the level of protection and extending the life cycles of wood components - not least in the sense of storing CO2 as long as possible.

Timber impregnation using the impregnation process
Even after the new edition of DIN 68800, Remmers continues to stand for the reputable use of chemical wood preservatives and the greatest possible safety - especially in the field of construction timber! The particularly economical wood preservatives in the Adolit BQ Series for application in dipping processes, combined with structural design measures, offer optimum security.

Temporary protection against mold and blue stain
Within the framework of DIN 68800, the rot fungi are taken into consideration with regard to the probability of infestation by fungi. But what about the fungi that do not destroy the wood, but can lead to unsightly discoloration or even unsightly and unhealthy growth?


Preventative wood protection
2 products found

Article No. 714501
Liquid, water-based wood preservative with preventive action against blue stain, soft rot, insects and termites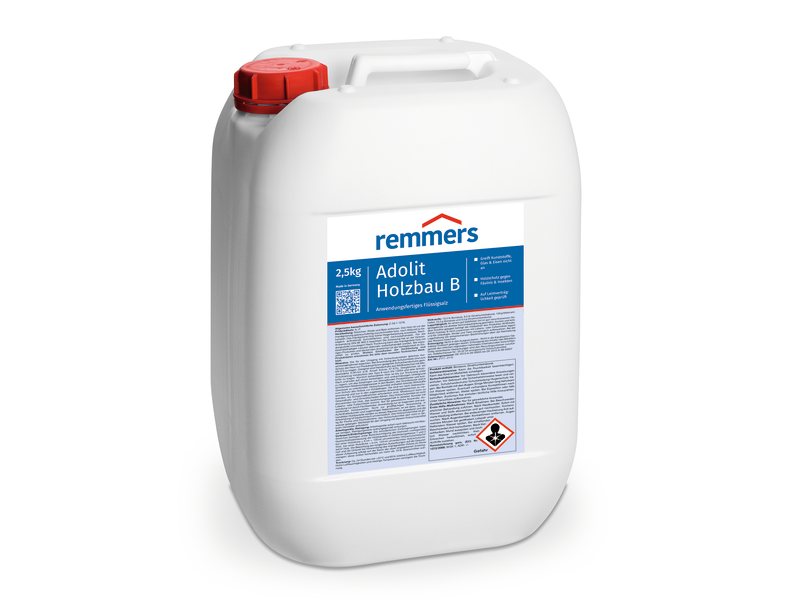 Article No. 211103
Water-based wood preservative; free of heavy metals and ready to use