Article No. 237505
Aqua PL-413 Parquet Varnish
Clear, single-component sealing varnish for application by roller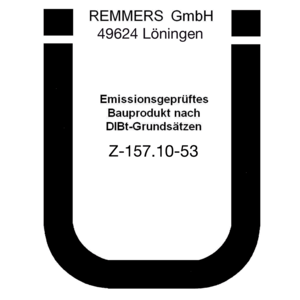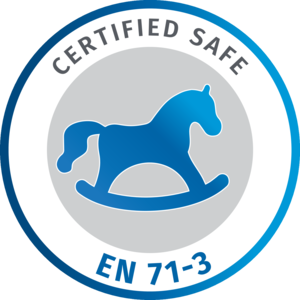 Product specifications
On delivery
Binder
Acrylate/PU dispersion
Density (20°C)
Approx. 1.04 g/cm³
The stated values represent typical product characteristics and are not to be construed as binding product specifications.
Field of application
Interior wood
For wooden surfaces in living areas that are subjected to heavy use
For use in residential and other buildings (e.g. parquet, steps, floorboards)
Properties
Resistant to abrasion and scratches
Excellent emphasis of the grain
Excellent water resistance
Good flow properties on horizontal surfaces
Preparation

Substrate requirements

The substrate must be clean, dry, free of dust, grease and loose substances, and prepared in the correct manner.

Wood moisture content: 8-12%

Preparations

Sand wood using P 100 - 180 grit.

Wash off greasy or resin-rich woods/substrates with WV-891 or V-890.

Remove resin galls.

Application

Shake well before use.

Apply using a brush or roller.

Once dry, apply the next coat on the same day.

Apply by spraying or with a roller.

After drying and intermediate sanding (P 180 - 320), apply a finishing coat.

Seal opened containers well and use contents as soon as possible.

Do not seal containers once hardener has been added (risk of bursting).

Application instructions

Check colour, adhesion and compatibility with the substrate by setting up a trial area.

Before coating technically modified woods and wood-based materials, apply the coating to a trial surface and conduct a suitability test on the desired area of use.

Drying

Dust-dry: after approx. 1 hour Ready for next coat: after approx. 4 hours Full loading capacity: after approx. 7 days

Practice values at +20 °C and 65% relative humidity.

Low temperatures, poor ventilation and high humidity delay drying.

Thinning

Ready to use. If necessary, dilute with max. 5% water. If necessary, dilute the varnish/hardener mixture with max. 10% water.

Working tools / cleaning

Sealant roller with microfibre cover, pile height approx. 8-12 mm, acrylic brush

Clean tools immediately after use with water and detergent.

Ensure that any residue from cleaning is disposed of correctly.

Storage / shelf life

If stored unopened in its original container in a cool, dry place and protected against frost, the product will keep for at least 12 months.
General information

On swaying wooden flooring or wooden flooring that is not resistant against shear forces, as well as on heated flooring, there is a risk of torn joints due to the tendency of aqueous sealants to bond at the sides. In such cases, we recommend priming with Aqua MSV-403 Parquet Primer.

Use breathable materials to cover the wood components once varnished.

Clean once a week as required by mopping with a standard commercially available care product for varnished floors.

Observe the "Care instructions for sealed flooring and stairs".

Disposal instructions

Larger quantities of leftover product should be disposed of in the original containers in accordance with the applicable regulations. Completely empty, clean containers should be recycled. Do not dispose of together with household waste. Do not allow to enter the sewage system. Do not empty into drains.

Safety / regulations

For further information on the safety aspects of transporting, storing and handling the product and on disposal and environmental matters, please see the current Safety Data Sheet.