Article No. 289106
FL grout flex
Polymer-modified joint filler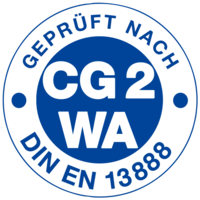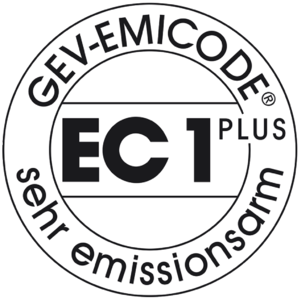 Product specifications
On delivery
Foot traffic
After approx. 24 hours
Mortar group (DIN 18550-2)
III
Bulk density
Approx. 1.5 kg/dm³
Water requirement
Approx. 1.2 l / 6 kg
Approx. 5.0 l / 25 kg
The stated values represent typical product characteristics and are not to be construed as binding product specifications.
Field of application
For interior and exterior use, in dry and wet environments
Joint widths 4 - 20 mm
For heated floor coverings
Grouting ceramic wall and floor coverings
Glass brick walls
Properties
Very low emissions (GEV-EMICODE EC 1Plus)
High abrasion resistance
Reduced water absorption
Flexible jointing mortar in accordance with DIN EN 13888
Resistant to water and frost
Good flank adhesion
Preparation

Substrate requirements

Clean, dust-free and capable of supporting a load.

Preparations

Clean excess adhesive from joints.

Application

Application requirements

Temperature of the material, air and substrate: from min. +5 °C to max. +30 °C

Apply slurry over the entire surface area using a rubber trowel and push into the joints.

Level off sharply and remove excess material.

Use a slightly damp sponge to remove grout residue after it has set.

Application instructions

Once it has hardened, mortar must not be made workable again by adding either water or more wet mortar.

Do not use on areas directly exposed to sunlight or on heated surfaces.

Touch the material to determine whether it has hardened sufficiently and is ready for washing.

Keep the amount of water used for cleaning to a minimum.

Always use clean water for the final cleaning process.

Protect the material from drying too quickly.

Working tools / cleaning

Mixer, rust-proof trowel, jointing board, sponge float, sponge

Clean tools with water while the material is still fresh.

Storage / shelf life

If stored in an unopened container and in a dry place, the product will keep for approx. 12 months.
Usage

Approx. 1.8 kg/m²/mm layer thickness
General information

Low chromate content in accordance with Directive 2003/53/EC.

The characteristic data of the product were calculated under laboratory conditions at 20°C and 65% relative humidity.

The mixing water must be of drinking water quality.

May contain traces of pyrite (iron sulphide).

The level of moisture in the substructure and the ambient conditions affect the hardening process and the colour brilliance.

Light colours that are easily affected by dirt should not be used on floors.

Deviations from applicable regulations must be agreed separately.

The relevant test certificates must be observed when planning and carrying out work.

Disposal instructions

Larger quantities of leftover product should be disposed of in the original containers in accordance with the applicable regulations. Completely empty, clean containers should be recycled. Do not dispose of together with household waste. Do not allow to enter the sewage system. Do not empty into drains.

Safety / regulations

For further information on the safety aspects of transporting, storing and handling the product and on disposal and environmental matters, please see the current Safety Data Sheet.
Tools, accessories and PPE