Article No. 235003
All Purpose Stain
Decorative, water-based medium build stain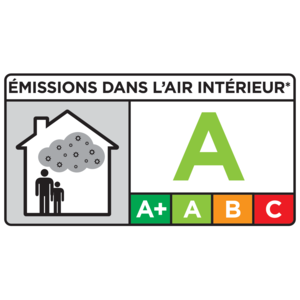 Product specifications
On delivery
Binder
Acrylate dispersion
Density (20°C)
Approx. 1.02 g/cm³
The stated values represent typical product characteristics and are not to be construed as binding product specifications.
Field of application
For use on interior and exterior wood
Wood building elements with no dimensional stability: e.g. fences, framework, carports, planking
Wood building elements with limited dimensional stability, e.g. folding shutters, matchboarding, summerhouses
New coatings and maintenance
Properties
Weather-resistant and UV-resistant
Excellent adhesion, slip resistance and elasticity
Weatherproof and moisture-regulating
Easy to apply
Preparation

Substrate requirements

Wood building elements with limited or no dimensional stability: wood moisture content max. 18%

The substrate must be clean, dry and capable of bearing a load.

Preparations

Thoroughly remove any dirt, grease and non-adhering old coatings.

Sand grey and weathered wood surfaces down to sound, bright wood.

Exterior wood that needs to be protected against soft rot and blue stain must be pre-treated with a suitable wood preservative* - not necessary for interior wood (*Use biocides safely. Always read the label and product information before use).

Application

Application requirements

Temperature of the material, air and substrate: from min. +10 °C to max. +30 °C

Stir well.

Apply by brush.

Apply in the direction of the grain.

Apply a second coat once the first has dried.

Maintenance coating: 1 - 2 coats with a slight intermediate sanding.

All colours can be mixed with one another.

Use material with the same batch number on contiguous surfaces (mix material of different batches beforehand), otherwise slight differences in colour, gloss and texture may occur.

Seal opened containers well and use contents as soon as possible.

Application instructions

Check colour, adhesion and compatibility with the substrate by setting up a trial area.

Before coating technically modified woods and wood-based materials, apply the coating to a trial surface and conduct a suitability test on the desired area of use.

Only use the clear and white variants on sheltered exterior surfaces, such as roof undersides, or indoors.

Areas that are being coated or dried should be protected against rain, wind, sunlight and condensation.

Drying

Approx. 4 hours at 20 °C and 65% relative humidity.

Low temperatures and high humidity delay drying.

Thinning

If necessary with 5-10% water.

Working tools / cleaning

Varnish brush

Clean tools immediately after use with water and detergent.

Ensure that any residue from cleaning is disposed of correctly.

Storage / shelf life

If stored unopened in its original container in a cool, dry place and protected against frost, the product will keep for at least 24 months.
Usage

Approx. 80 ml/m² in min. 2 coats.
Disposal instructions

Larger quantities of leftover product should be disposed of in the original containers in accordance with the applicable regulations. Completely empty, clean containers should be recycled. Do not dispose of together with household waste. Do not allow to enter the sewage system. Do not empty into drains.

Safety / regulations

For further information on the safety aspects of transporting, storing and handling the product and on disposal and environmental matters, please see the current Safety Data Sheet.