Article No. 023705
Color Si
Washable silicate interior wall paint in the iQ-Therm system, free from solvents and plasticisers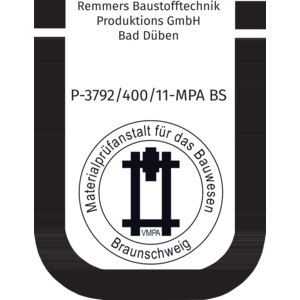 Product specifications
On delivery
Viscosity
Suitable for use
Wet abrasion class
(DIN EN 13300)
3
Once fully cured
Degree of gloss
dull matt
Water vapour permeability
sd < 0.01 m
The stated values represent typical product characteristics and are not to be construed as binding product specifications.
Field of application
iQ Therm system
Mineral substrates
Properties
Capillary-active
Highly permeable to water vapour
Mould-resistant thanks to alkalinity
Free from solvents and plasticizers
Low emissions
Wet abrasion resistance class 3 according to DIN EN 13300
Hiding power class 2 at 7 m²/l
Degree of gloss: dull matt
Preparation

Substrate requirements

Dry, clean, free of dust and cracks (except hairline cracks) and capable of supporting a load.

Preparations

The instructions for the iQ Therm system must be followed.

Application

Application requirements

Temperature of the material, air and substrate: from min. +5 °C to max. +25 °C

Stir well.

Coat the surface using a suitable tool.

Apply the material in 2 coats, depending on the condition of the substrate.

Wait at least 8 hours between coats.

Application instructions

Take appropriate measures to protect adjacent building elements and materials that should not come into contact with the product.

When coating continuous surfaces, only use materials with the same batch number.

Intensive colours, such as yellow, red, etc. may have a lower hiding power due to their pigments. Apply an additional coat if required.

For the first coat, the material can be diluted with up to 10% water.

Working tools / cleaning

Brush, flat brush, lambswool roller, airless spraying equipment

Clean tools, equipment and any splashed material immediately with water while still fresh.

Storage / shelf life

If stored unopened in its original container in a cool, dry place and protected against frost, the product will keep for at least 12 months.
Usage

Approx. 0.15 l/m² per coat

The application rate depends on the absorbency of the surface

Apply to a large enough trial area to determine the precise amount required.
General information

Deviations from applicable regulations must be agreed separately.

Always set up a trial area/trial areas first.

Disposal instructions

Larger quantities of leftover product should be disposed of in the original containers in accordance with the applicable regulations. Completely empty, clean containers should be recycled. Do not dispose of together with household waste. Do not allow to enter the sewage system. Do not empty into drains.

Safety / regulations

For further information on the safety aspects of transporting, storing and handling the product and on disposal and environmental matters, please see the current Safety Data Sheet.
Tools, accessories and PPE